Digital Health



Transforming to the biggest change in healthcare since decades is essential to stay competitive. Value based care introduces analysis and data as the most important unique selling propositions.

Project Management
Navigating complex development projects through various stages from early research to production requires a broad knowledge and experience, specifically when working with external R&D and manufacturing resources.

Go International



Market access in the US and Europe is closely linked to regulatory approval  frameworks set by the FDA and the European commission. We support you to plan the best path to market in early stages of your development.

Data Science



Time series analysis, Statistics, Big Data in real world environments, requiring artifact robust methods. And even more important: How to interpret results in a clinical context?

Coaching

We are coaching Start-ups, get engaged in interim management positions and board positions to actively help launching the rocket in the right direction.

Technology Transfer



Most promising new products and methods are invented in Universities and Research Institutions. Getting involved early saves you a pole position.

New Business Models



With the change to value based care the business models change to service based and personalized approaches. You want to explore how your business can evolve and change?

Introducing Emotions

Today, medical devices focus on function and quality. Design and the emotional side of the products are secondary. With the move to the digital era and the merge of Consumer with Medical this is quickly changing. Don't miss the opportunity!

Mobile Healthcare



Smartphones are an enabling technology that allows to bring diagnosis and monitoring to the masses. Combining low cost sensors with Smartphone applications opens new business opportunities. How can you participate?

[vc_carousel layout="title|no_link,text|text,image|no_link" autoplay="yes" wrap="yes" title="News"]
A broad and knowledgeable overview and the resulting realistic evaluation and control of all decisive elements are the basis for goal-oriented innovation when introducing a new product or business sector.
We assist in solving questions involving all aspects of innovations, new products and the development of new areas and markets in the Life Sciences, especially in the medical technology sector.

This includes providing advisory opinions, reports, research and education, participation in individual discussions or planning processes, up to complete project control and interim management.

Our focus lies on the Life Science markets that are still by far the most important: Europe and the USA. Almost 70% of all Life-science revenue is generated in European countries and the United States.

Profit
from a proven, extensive network of competent and strong partners!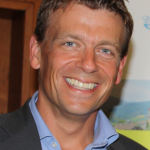 Dr. Michael Lauk
mail@lauk-net.de
+49 7665 9478744
Interdisciplinary activities characterize my personal background right from the start of my education. As a matter of course, I work cooperatively and in teams with the most diverse specialists and disciplines to find the optimal solution.
Health-care systems rapidly change the way they are working. Care will be value based, heavily networked, and care will be anywhere.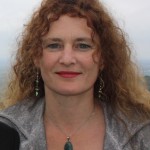 Malaika Lauk
mail@lauk-net.de
+49 7665 9383101
Curiosity and high interest in new technologies influence my daily work with life science start-ups.
My main focus is on people, technology and information while working on marketing concepts and strategies.
Working for 20 years in the field of healthcare I have been responsible for marketing and for the introduction of new products and projects in the market in own start-ups. Therefore recruitment and accountability in marketing in growing companies and projects were part of my daily business.
I am experienced in evaluation of studies and market analysis, interdisciplinary cooperation with clinics/medical professionals, R&D, QA and sales. Moreover in digital, online and print media.
As evaluator of start-ups I work for organizations. I help with presentations and access/contact to investors and decision-makers from the healthcare sector for external start-ups.
Freelancer, cooperation and marketing Lauk Management Consultants  2009 – Today, Freiburg (Germany), Baltimore (USA)
Marketing for start-ups. Market analysis, patent search (Freedom to Operate), branding and CI. Marketing strategies, investor presentations, websites, apps (Germany and USA), print media.




neuroloop GmbH, respeq Inc., InSleep, StudyMyHealth
Management Healthcare bwcon GmbH/Baden-Württemberg: Connected e.V. (bwcon) 2017 – 2020
Strategy and structure of digitization in the health sector of the Federal State of Baden-Württemberg. Expansion of activities with companies in the life sciences sector, formats for life science start-ups, investors' pitching days, contact to decision-makers in the health sector.
Evaluator and jury member for EIT Health Germany at Headstart Funding Programs 2017 – Today
Head of Marketing TNI medical AG 2008 – 2010, Freiburg, Würzburg (Germany), Baltimore (USA)
Branding and CI, print and online media, trade fair appearances.




Research on sales markets, publications, patents (Freedom to Operate, competition analysis). Introduction of new scientific methods and therefore new products in the healthcare market.
Head of Marketing seleon GmbH 2004 – 2008, Freiburg, Heilbronn, Dessau (Germany)
Product and project advertising through digital and print media, trade fairs. Research publications and patents.

Head of Department of Multimedia Education and implementation of the course "Media Designer Image and Sound"  1996 – 1998, Neustadt an der Weintraße (Germany)
Content structure and direction of the state-approved course "Media Design Image and Sound" in cooperation with the Ministry of Education, Science and Training and the State Center for Private Broadcasters of the Federal State of Rheinland-Pfalz and the IHK as a testing center.

Teaching courses in cinematographs and editing techniques as well as web programming and communication science.
Richard Fehrenbacher Comprehensive School Freiburg (Germany), 2016-today
Parents' Advisory Council, Consultant Lernfabrik 4.0
Enter your email and we will use the information you provide on this form to get in touch via email. Please tick the box send, if you want to receive emails from us. You can change your mind at any time by contacting us at mlauk@lauk-net.de. More information about our Privacy Policy you find in the link below.
By sending us your information, you agree that we may process your information in accordance to these terms.
Published by:
Lauk Ventures GmbH
Im Waennele 11
79112 Freiburg
Germany
Copyright Lauk Ventures GmbH 2019